There are sooo many deals going on this weekend to celebrate iNsd & some start today!
There's a new kit out by Lexine Designs available at DMS (DigiScrap Mania Shop). It's called "Mon Doux Printemps" or "My Soft Spring." The link to buy it
here .

Here's a layout I did with the kit: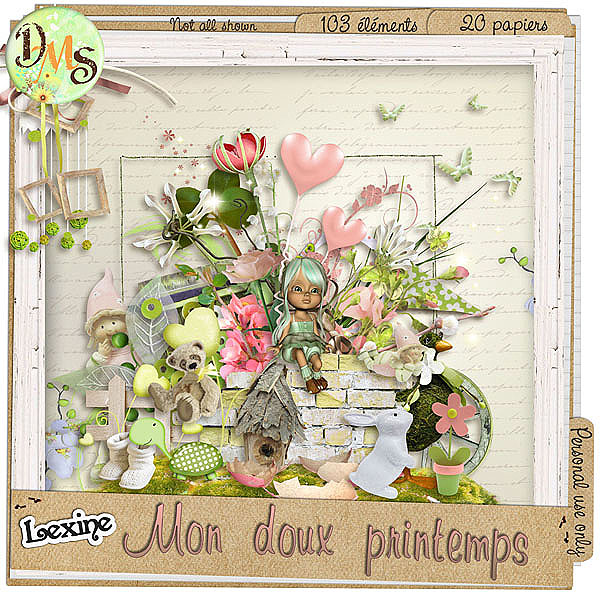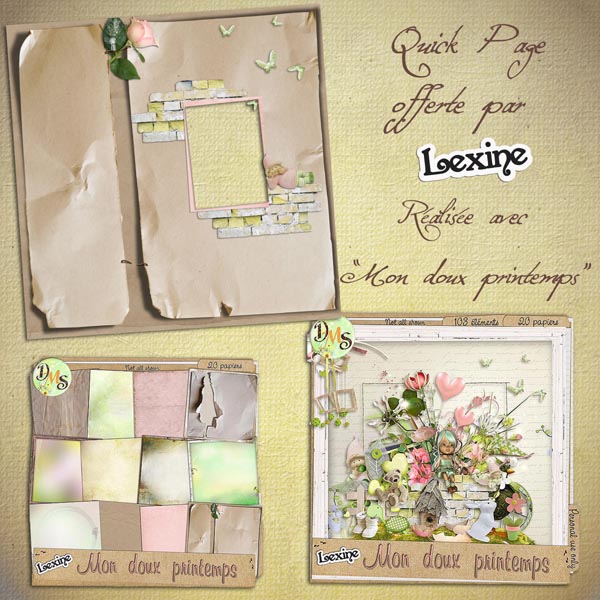 And this quick page is FREE!!! You can get it from Lexine's blog -
*link*
You can see the page I made on her blog as well.
The kit is on sale 40% off, so hurry & get it before the sale is over!